In an acrostic, each line or paragraph starts with the first letter of a word or phrase. It's a simple yet effective way to learn how to express thoughts and sentiments.
As simple as an acrostic is, it can be incredibly effective for helping you share your feelings and thoughts. For example, here is an acrostic using a very special word: friend!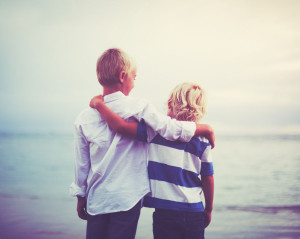 F – Fun. Friendship is about having fun. That's how it starts when we are kids, and that's what keeps it going as we age. Friends are the ones with whom you are silly, the ones with whom you have adventures, and the ones with whom you commiserate as you grow older. A good friend makes you laugh until you hurt, and there is nothing more fun than that!