Here's a Recipe for an even better you in 2016!
As the new year starts, many of us are planning on making some big changes, setting resolutions and goals we may or may not keep. This year instead of just setting goals, try this recipe for improving what is already great about who you are.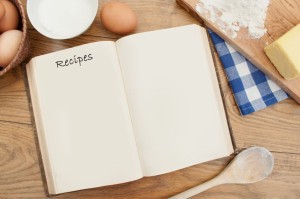 A hefty cup of daily gratitude: Every day take a moment to be grateful for what you have. Acknowledge your blessings and soon, instead of desiring change or something new, you will see the beauty of the life you already lead.
A dash of opportunity: Self improvement is an ongoing part of life. Look for small opportunities for improvement each day. As you focus on seizing those moments, you will naturally learn to recognize those opportunities and take advantage of them.