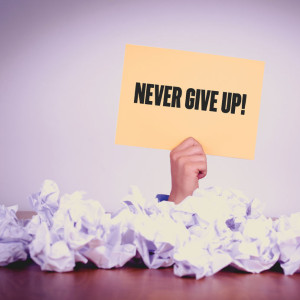 "Failure is not fatal: it is the courage to continue that counts.' – Winston Churchill
Jeff Bezos is the creator of Amazon and one of the richest men in the world. His company is a powerhouse these days, but it wasn't always that way. Back in 1999, Amazon launched zShops, an online shopping platform that failed.
Bezos has said of the venture that only his parents ever visited a zShop. Yet this failure turned out to be a blessing. The principles and lessons learned from zShop now influence the Amazon marketplace. Bezos and his team took a failure and used that knowledge to help create a success.
As an entrepreneur you are more likely to fail than to succeed. Failing is a part of the learning process and something that each entrepreneur must learn to embrace. The key is to keep moving forward and growing from your failures. If you can't do that, you're destined to make the same mistakes again and again.
Fred Smith, the founder of FedEx, pitched an early version of his big idea as part of a college assignment. His professor failed him. Instead of letting one person's opinion undermine his efforts, he refined and worked the idea until FedEx was born. He continued to work on it even when he had been told that it wasn't a plausible idea.
Just like these famous entrepreneurs, you need to be willing to accept failure and keep moving forward. Every famous entrepreneur has more failures in their closet than successes. People just don't like to talk about their rejections. That's why it's important to develop gratitude for your failures and learn to embrace them. If at first you don't succeed, try again. Do it a little differently this time and be grateful for the chance to fine tune your idea. You never know how the failure you face now will shape the success you'll achieve in the future.Tho your continued success,
Cheers!
Cynthia Kelsey cynthia@sunshinemarketers.com
Sandra Vint sandra@sunshinemarketers.com