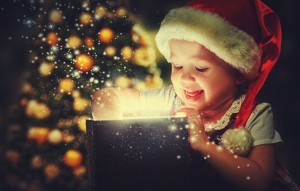 The holiday season is often referred to as the giving season – and it should be. But it can also be considered the sharing season. Sometimes in the hustle and bustle, it is almost as if we give without much thought.
The magic of the season comes when we take the time to share the true spirit of the season.
Share a smile. This year while you are out and about, smile. Smiles really are contagious and can lift the spirits of both the giver and the receiver. See how many smiles you can share.
Share a laugh. Take a break and have a little fun with family and friends. See who can come up with the corniest holiday joke. Play some board games. Watch one of the many holiday specials complete with popcorn and hot cocoa. These memories will be priceless.
Share a heartfelt conversation. While we tend to focus on the excitement and anticipation of the holidays, this time of year can be hard for some people. Maybe they've lost a family member. Maybe they are having trouble at home or at work. Maybe they are worried about money. Taking the time to talk will mean more to them than you can imagine.
Share your time. Monetary contributions are always needed by shelters and food pantries. But you can also volunteer to serve or deliver meals. Perhaps an elderly neighbor could use some help putting up Christmas decorations. Your time is valuable, and your willingness to share it will be appreciated.
The joy of the season comes when you share it with someone else. Happy Holidays! And may you experience the joy of this sharing season.
To your continues success,
Merry Christmas!
Cynthia Kelsey and
Sandra Vint