­
Science shows a good deed will go a long way!
The golden rule is to treat others as you want to be treated. Most people try and keep this rule, because they recognize that as the saying goes 'you catch more bees with honey than with vinegar.'
Keeping this rule involves small acts, good deeds if you will, that we do to brighten someone's day. It could be something little like holding the door open or something significant like paying for someone's groceries.
But how powerful are these good deeds? These small acts can have a big effect on both the person receiving the service and the person giving it. The person receiving the good deed can feel loved and appreciated; it can help reduce their stress and help them feel less overwhelmed by life. The person performing the good deed also benefits because they feel better for having helped someone out. In fact, a recent study found that people who jump in and help out at social functions are better able to deal with social anxiety. Science has proven that helping others and performing good deeds actually does make you feel better.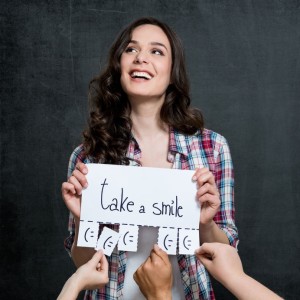 Performing good deeds can change your attitude and help you become better. A father/daughter duo recently learned this when they decided to do 39 acts of kindness for their birthdays. One for each year of their lives. As they did the service, they learned to love helping others and made lasting memories.
So a challenge to you is to perform one good deed a week for a month. It could be something as simple as helping someone get groceries or sending someone you love a note of appreciation for all they have taught you. We would be happy to supply you with a variety of cards for just that purpose! We know that as you do a simple good deed you will feel great and you will make others feel great!
To your continued success,
CHEERS!
Cynthia and Sandra Kelsey